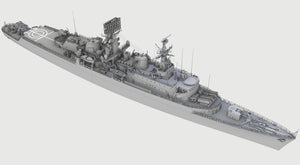 It has taken a while to get round to writing this first blog post, not surprisingly it has been a busy and demanding year both personally and business wise so far, as it has been for so many of us. The lockdown period created something of a resurgence in hobbies as many people returned to an earlier interest, sought to use the time to finish off long stalled projects or begin something new.  This was a busy and challenging time for retailers as supply and transport systems felt the effects of lockdowns and furloughs.  It looks likely that this situation will be repeated to some extent in the coming months, the uncertainties of Brexit for UK businesses hovers in the background. 
For internet traders such as ourselves this has been a boom period, sadly the same cannot be said of high street shops, many of whom will have been seriously or fatally affected by the restrictions.  Online retail does have its own particular drawbacks, whilst it is very easy to judge the size of a business from a shop frontage, it is not so obvious when the customer is presented with a website. The majority of model companies are in fact very small, one or two people perhaps, even the largest have surprisingly few employees.  This does lead to a misconception that your order is going to an office block or warehouse somewhere to be dealt with by a team of people.  In reality most of us are working from a spare room, garage or whatever space can be found and working long hours to keep up with the numerous demands required of running a small business, quite often alongside full or part time employment.  Stress is of great concern for employers these days as it leads to time lost from sickness and lack of productivity, the concept of work - life balance has been one way to try to readdress this.  Quite simply this means that employees should have time to enjoy their home and family lives and try to work 'smart, not long'.  Staling Models has been extremely successful in the last five years since opening, far more than I had anticipated, but this has come at a price.
Over the last few months the balance between work and life has shifted so that running the business the same way whilst living with a chronic illness has become unsustainable to the point where some changes need to be made.  You may have noticed that a number of brands have been dropped and a few more will follow.  This is part of a change to attempt to reduce the workload by dealing with fewer companies but making larger orders each time.  The pandemic is still having an effect on worldwide transport systems and is likely to for some time with the full impact of Brexit on imports to the UK as yet unclear.  Gradually Starling Models will shift to selling fewer brand but hopefully maintaining higher stocking levels and a wider range of those that are retained. 
As a very small, mainly one person business, producing a range of kits and etch alongside the retail side is extremely demanding.  Modern kits require the co-ordination of up to eight different suppliers at times and keeping track of stock of all the necessary parts for a growing range of kits is difficult, with the frustration that a kit may go out of stock for a period due to the lack of one element.  With more kits added to the range this becomes harder to control and becomes an increasing demand on time to maintain.  As I very much hope to be able to continue producing new kits, this means that that some limits need to be set to be able to do so.  All of the current Starling Models kits will be discontinued once available stock has been sold to allow for new items to be produced.  Future kits will be strictly limited editions with numbers to be determined for each one.  Paid pre-orders will be available via the website but no trade sales will be possible.  The Atlantic Models 1/700 range will continue to be available although with some length of time between restocking.  With these changes there will hopefully be some time freed up to develop new products, work on some new ideas, and finish decorating the bathroom.
At the moment this is an adjustment to hope the business will operate and should it not go far enough then I will need to consider taking some difficult decisions.  Thank you all for your support in this and previous years, Starling Models has been a great success but to continue to grow healthily, sometimes a little pruning is needed.
Mike